Xiaomi just unveiled the new MI 11 series in India, providing consumers with top-of-the-line features like the latest Snapdragon 888 chipsets. Xiaomi has marketed the MI 11 Lite Android smartphone as a lightweight and feature-rich device. This phone is extremely light, weighing only 157 grams, and you will not even notice it in your pocket. The phone is a good size overall, but it's still quite light, which is great.
The back panel is made of glass and has a matt appearance. & has a matt finish, and its colour is the most noticeable visual characteristic I noticed. The phone is not pink or beige in colour. This is known as "Tuscany Corel" by Xiaomi. "Jazz Blue" and "Vinyl Black" are two additional colour options.
When it comes to the tactile experience, it feels light and comfortable in our hands. It fits well if you have average-sized hands because the sides are curved. Another feature that I observed is the phone's thickness, which measures only 6.81 mm. Slim phones often have a thickness of 7.5mm to 8mm, however, this is one of the thinnest.
Let's see the features of MI 11 Lite in detail
Key Specifications Of Mi 11 Lite
Additional Features Of Mi 11 Lite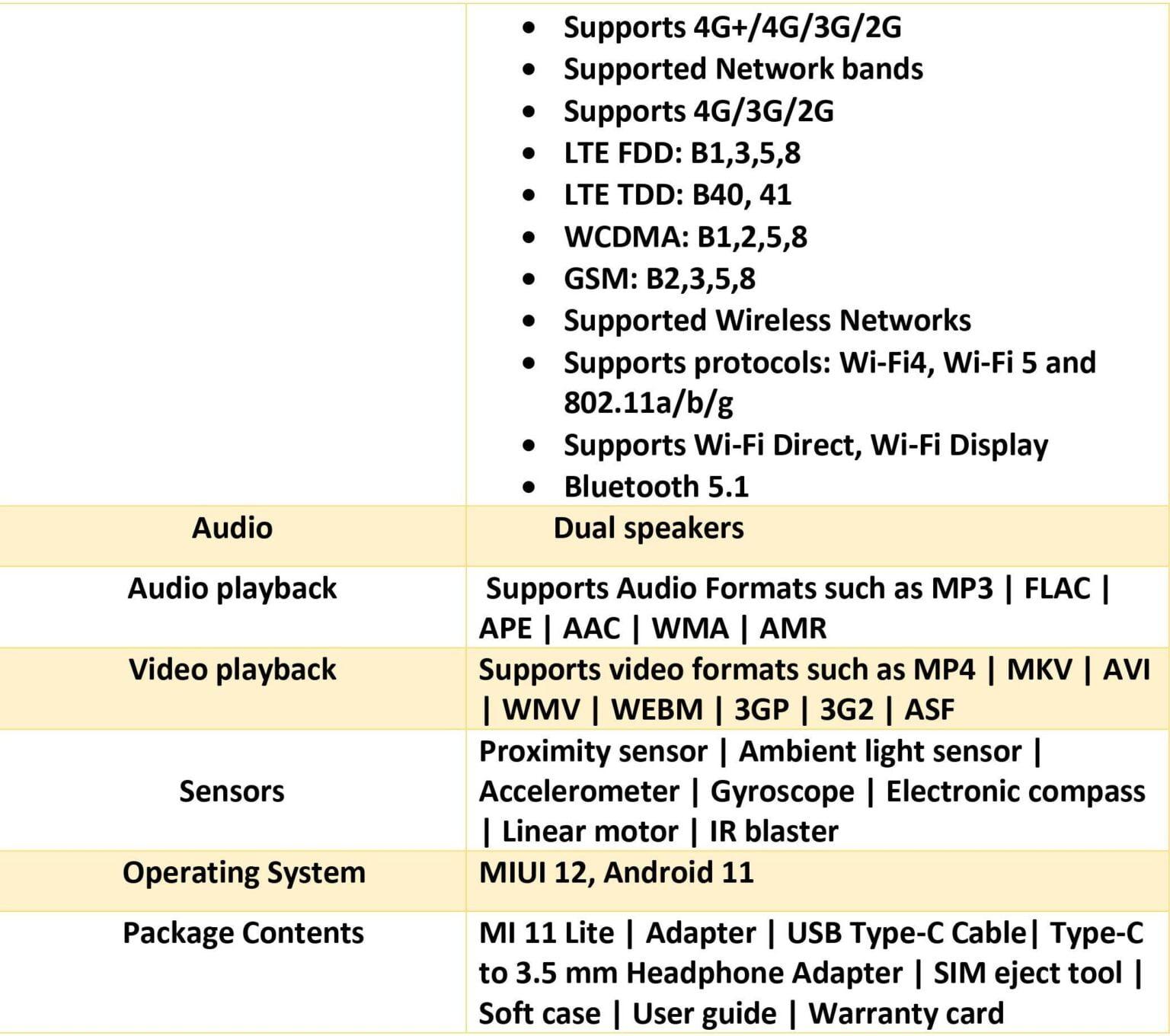 Price Details Of MI 11 Lite
The MRP price of MI 11 Lite for 6 Gb Ram & 128 Gb Storage is Rs 24,999 and for 8 Gb Ram & 128 Gb Storage is Rs 25,999 But you can directly purchase from Xiaomi Seller at a discounted price from below links.
For 6 Gb Ram & 128 Gb Storage, Click Here
For 8 Gb Ram & 128 Gb Storage, Click Here